You are here:
Home
/
Nadra Card Birmingham
Nadra Card Centre Birmingham offers you online Nadra assistance to make your life easier. We are external service provider. We work around the clock providing best customer services in town.
Nadra Card Centre Birmingham offers the following online services:
1. New Nadra Card
2. Nadra Card Renewal
3. Passport Renewal
4. FRC- family Registration Certificate
5. POC – Pakistan Origin Card
Nadra Card Birmingham allows you to relax at your home when agents at Nadra Card Centre fill and process your Nadra application, get your cards printed and delivered to your doorstep.
You can visit our website: https://nadracardcentre.co.uk/
Or contact us on Telegram: 01733 564052
How to Apply for Nadra Card?
For a new Nadra card/Nicop you have to have the following documents:
1. Passport-sized picture.
2. Picture of the front page of your Passport.
3. Additionally, you must provide the CNIC number and name of a relative who is a Pakistani national Only (children, siblings, paternal and maternal grandparents, and paternal and maternal grandchildren)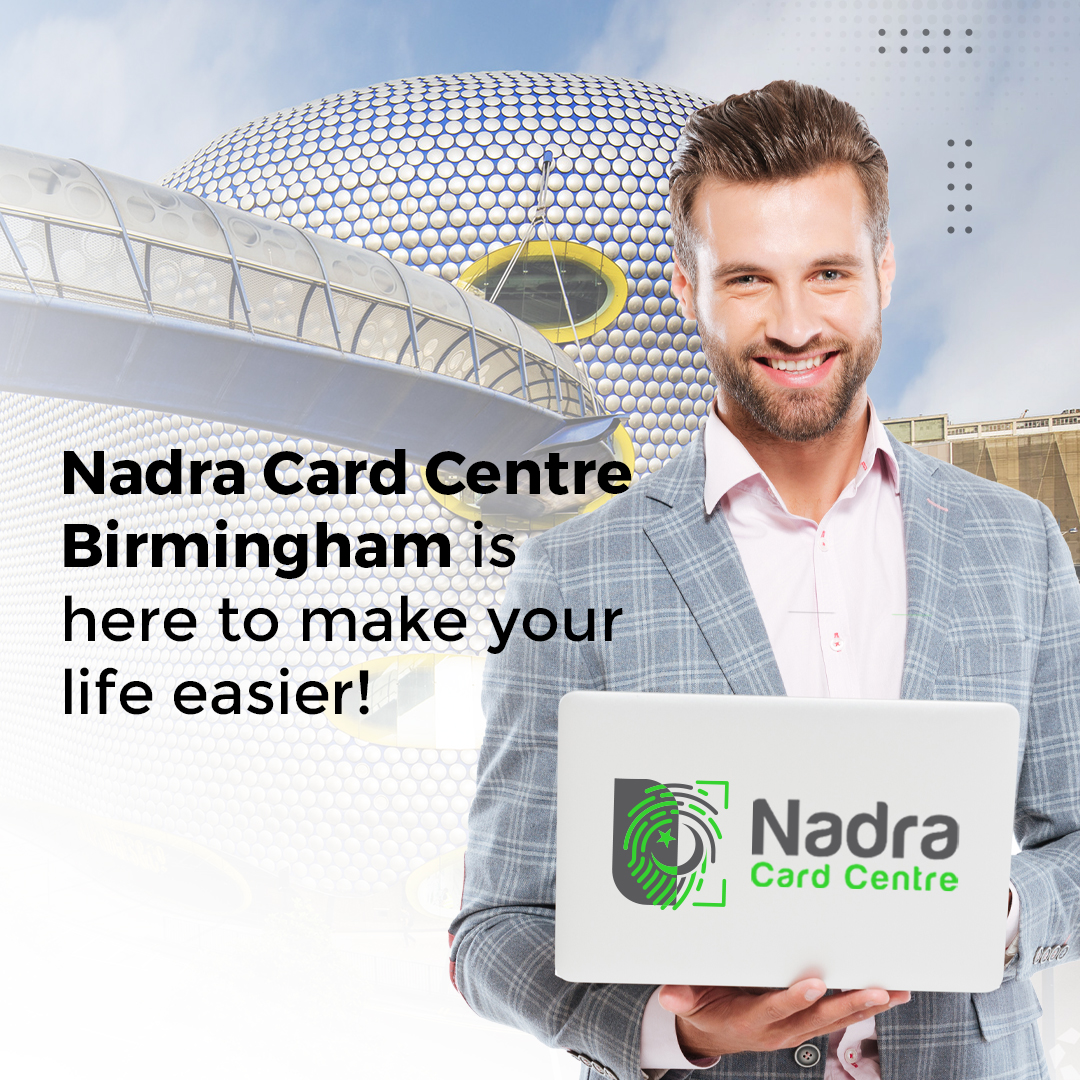 If You Are Applying for a First-ever Nicop, You Need the Following Documents:
1. Valid copy of Pakistani or Foreign passport.
2. Birth certificate with father's or mother's name in case of foreign birth OR
3. S-1 form in the case when applicant's Pakistani passport is expired or invalid.
4. Copies of parent's CNIC.
5. Passport is exempted if NICOP is applied for within the first six months of birth.
Next, you have to submit the scanned copy of all the above-mentioned documents to our agent who will then process your Nadra Card application.
Once the application is approved, it will be forwarded to the Nadra head office.
At Nadra head office, your card will be verified and printed. After this, your card is sent to your mailing address.
Why do I Need a Nadra Card?
Nadra Card is a proof of your Pakistani identity. It serves as an identification document to authenticate an individual's identity as the citizen of Pakistan. The Nadra Card is an important document for Pakistani living abroad as it allows visa free entry in Pakistan, it permits one to do business in the country, own property or sell it.
Nadra Card or CNIC for people living abroad is called a NICOP-national identity card for overseas Pakistanis.
"Nadra Card Centre UK allows you to also get this important Nadra Card renewed while sitting in the comfort of your home. Visit our website www.nadracardcentre.co.uk for more details".
Contact Information
33 Parliament Street,
Peterborough, PE1 2LS
info@nadracardcentre.co.uk