You are here:
Home
/
Nadra Card Birmingham
Have you missed your Nicop Card somewhere? Or do you still not have your Nadra Nicop issued? Don't worry at all! Nadra Card Centre has brought all the related paperwork services for Nadra Nicop online. We give you a complete online documentation guide, paperwork service, and delivery in your home. You can sit back and relax while our team will work on your behalf, looking into your paperwork details, application process, and all other requirements.
We have got the back of our overseas Pakistanis living abroad. This Nadra Card Birmingham service is especially introduced to help out those Pakistanis living in the UK. So, they can apply with our Nadra Online service from home.
Who Needs The Nadra Nicop Card?
Every Pakistan who lives abroad and wants to keep their dual nationality need to apply for the Nicop Card. It is a National Identity Card for Overseas Pakistanis. The government of Pakistan has made it necessary for all dual nationality citizens of Pakistan to apply for it so, they won't face any problem whenever they visit their homeland.
Whether the citizen is a student under 18 years of age, an adult, or a UK newbron, everyone needs this National Identity Card (or Nadra Nicop) upon visiting their motherland.
Where You Can Apply For Nadra Nicop?
Nadra Birmingham is exclusively working for all those Overseas Pakistanis who are living anywhere in the UK. People from Liverpool, Manchester, Oxford, Birmingham, London, and Edinburg all are welcomed to visit our office. We have our various branch offices set-up all across the UK. There we have our diligent and customer-friendly team to assist each of the visitors.
Remember that these offices are only setup to make it clear to the customers that we are an authorized, registered, and a trustworthy service provider. Our teams are working in there 24 hours and 7 days to see you and listen to your problems whenever you come to us. Otherwise, our paperwork process is completely based on internet. Yes, we do provide complete facilities for an e-documentation service. If you want to apply for Nadra Nicop, you can visit our website and fill our application form for us to process your application further.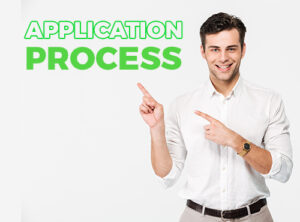 For further details and clarification of the application process for Nadra Online, we are presenting you a few steps to be followed:
✓ You apply
✓ We complete and process
✓ We deliver
✓ You can travel
It's that much easy and quick.
Let us show you how:

Read The Requirements
Firstly, we asked you to go through our application process and paperwork requirements. These requirements must be fulfilled prior to submitting your application.

Apply Online
Second step is to fill our application form online. Provide all valid information. And then submit your application.

Send Your Documents
Now, when you receive a call or email from us you have to provide your documents. These documents will be attached with your application form. You can send them via email or WhatsApp.

Receive Your Nicop At Home
At last, we will finalize your application, send it for processing, and after verification your Nicop Card will be issued. We will deliver it at your place.
Our services for Pakistan Nadra Card Birmingham are further divided into subtypes. You can opt for any of them depending on whatever you need at that time.
We can do:
Nadra Card Renewal
Issuance of New Nadra Nicop
Modification of Nicop
Nadra Card for UK Newborn
Urgent Nadra Card Renewal
We also provide the desired expedited service as per our customer demands. Some of you have urgency to travel, some have a little time but they can wait. Therefore, we have categorized it according to the number of days of completion and the service fee.
Executive Service:
Urgent NICOP Nadra applications are processed and completed within 7 – 10 working days. Fee is £199.Fast Service:
Fast Service:
Fast NICOP Nadra Card are mostly done within 3 – 4 working weeks. This service costs up to £180.
Normal Service:
Normal NICOP Nadra processing may take up to 6 working weeks and it's fee is £150.
Certain Terms and Conditions
For every document paperwork, we have some terms and conditions to apply. The applicant must follow and fulfill them since the beginning till the very end of the process. Nadra Birmingham urges you to abide by the rules to enjoy a hassle-free and uninterrupted service experience.
The information provided in the application form must be valid and error-free.
The photographs and documents must be attached in the same format as described on our website.
The fee for the particular service must be paid at the time of application submission.
The fee is nonrefundable once we start working on your application.
Don't make any preparations for travel such as flight bookings unless you receive your document.
Nadra Card Centre is not responsible for any delays or rejections if caused due to any objections in your application.
Why One Should Choose Us?
People may come to you asking why you chose us or why they should prefer us in the first place. So, we are enlisting a few of the perks of applying for Nadra Card Birmingham at Nadra Card Centre.
✓ The applicants don't need to leave his home comfort and are able to apply from anywhere.
✓ We are accessories 24/7 therefore, there are no worries of limited or brief working hours.
✓ We are accepting applications online so that no one will be stressed out by visiting us again and again.
✓ We also save your time and complete all the application process by our own.
✓ Our experts can provide you help and sincere advice throughout the process.
✓ We can also arrange home delivery for your documents to be delivered safe and sound.
✓ We provide you Urgent Nadra Card service that takes only 7 to 10 working days to be done.
✓ We offer various types of services at a very reasonable fee.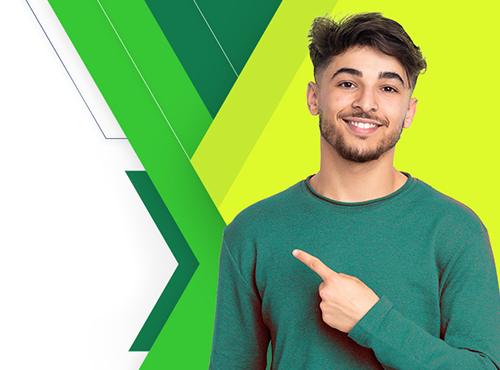 For more information on NICOP, POC or Pakistani Passport Renewals
please contact us on:
Telephone No: 01733 564052
Mobile No: 07851 194 552
Mobile  No: 07513 922 874
Our Nadra Card team of experts will be happy to assist you.

National Database and Registration Authority (NADRA) was established as National Database Organization (NDO), an attached department under the Ministry of Interior, Government of Pakistan in 1998.
Contact
Information
---
33 Parliament Street,
Peterborough, PE1 2LS
info@nadracardcentre.co.uk