You are here:
Home
/
NADRA CARD PETERBOROUGH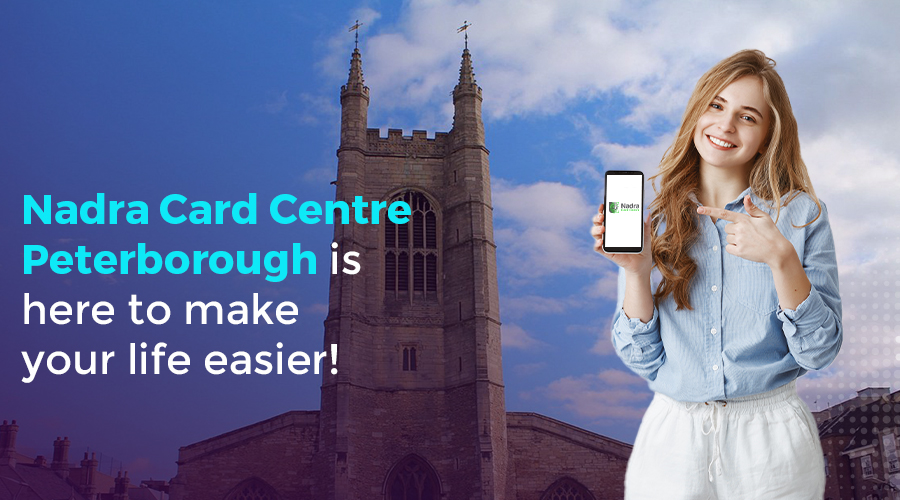 Facilitties At Nadra Card Peterborough:
Nadra Card Peterborough is an independent Nadra Service provider that provides its services online around the clock. From New Nadra Card to Nadra Card Renewal, from renewal to FRC, POC, and even PoA, you can get all these services under one roof, that too online!
Nadra Card Peterborough has made Nadra Services simple, easy and convenient for all applicants. No more fatigue of Long queues at the embassy, no more long drives to the consulates, and no more tiring paperwork! With Nicop Services Peterborough, applying for Nadra Services has become a piece of cake!
At NCC, You Can Apply For The Following Services Too Online:
Nadra Card Renewal: If your Nadra card is nearing its expiration date, we can assist you in renewing it hassle-free.
New Nadra Card: For those looking to apply for a new Nadra card, let us guide you through the application process to ensure everything is accurate.
POC Card: Eligible applicants can benefit from our assistance with Pakistan Origin Card (POC) applications.
FRC Nadra: Obtain Family Registration Certificates (FRC) quickly and efficiently through our services.
Nicop Modification: If your Nicop card requires updates, we'll ensure your information is current.
Cancel Nadra Card: In cases of lost or stolen cards, we assist in canceling them to prevent misuse.
Lost Nadra Card: If you've lost your Nadra card, we can guide you on the necessary steps to replace it promptly.
Why Choose Nadra Card Centre?
The Nadra Card Peterborough is proud to be the best Nadra Services Provider in town. It facilitates its customers at all times of the day and night, making it the best choice for people with challenging work hours. The staff at Nadra Online Peterborough is bilingual, allowing people from different Pakistani Languages to apply for their Nadra Cards easily.
Nadra Services Peterborough ensures that the customers do not need to visit their office or the consulate to get a new Nadr Card or renew their Nadra Card. They assist the customers throughout the application process and provide them with the Tracking ID to keep them updated about their application. Moreover, once the card is processed, it is delivered to the mailing address provided by the customer.
Nadra Services Peterborough is the perfect solution to all your Nadra problems. Without worrying about any of the hassles which are otherwise faced at the embassy, you sit back and relax at home while our well-trained staff works around the clock to facilitate you! With Nadra Card Centre , your life will surely become easier and simpler!
"Apply Now to Get Your New Nadra Card, Nicop Renewal, or Any Other Service That You Need!"
Conclusion:
At Nadra Card Centre in Peterborough, our mission is to simplify Nadra card-related processes for Pakistani expatriates. Whether you're renewing your card, applying for a new one, modifying your Nicop card, or need assistance with other Nadra-related matters, we are here to provide efficient and reliable services.
Don't delay renewing your Nadra card or taking care of other related tasks. Visit nadracardcentre.co.uk today to access our services conveniently and securely. For personalized support or inquiries, please don't hesitate to contact us. Your satisfaction is our top priority.
Contact Information
33 Parliament Street,
Peterborough, PE1 2LS
info@nadracardcentre.co.uk