What is New Nadra Nicop Card UK?
NEW NICOP NADRA is the identification of Pakistanis living abroad that keeps them connected to their homeland. National Identity Card for Overseas Pakistanis (NICOP) is a registration document issued to an eligible citizen of Pakistan who lives or has a reference abroad.
Nicop is a must-have document for all Pakistanis living abroad, and it can be made for personal identification in place of Computerized NIC (CNIC) within Pakistan and abroad. The Nadra Card is used at domestic or international entry or exit terminals. National Database and Registration Authority (NADRA) ordinance issues NICOP to Pakistani workers, immigrants, citizens, or Pakistanis Holding Dual Nationality, having been registered under the NADRA Ordinance.
Benefits for New Nadra Nicop Holders:
Having a Nadra Nicop Card Has a Lots of Benefits here is some.
Visa Free Entry into Pakistan on the Foreign
Protection of Rights That All Pakistanis Enjoy
Full Recognition as a Regular Pakistani Citizen
Can Own a Bank Account in Pakistan
Can Get Machine Readable (MRP)
Have Proof of Pakistan Citizenship
Permission to Buy and Sell Property in Pakistan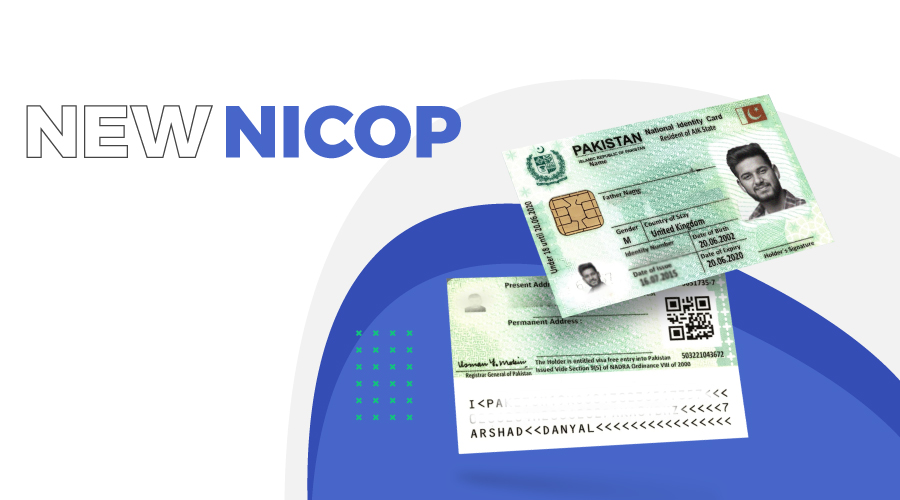 How To Avail The Perks Enjoyed by NICOP Holders?
To avail of all these perks of the Nicop Nadra Card, you can get one, and that too ONLINE! With Nadra Card Centre, you don't need to visit the embassy or the consulate to apply for your Nicop Nadra Card  application. You can apply for your New Nadra Nicop card from anywhere in the world, and we can get it made for you and deliver it to your home!
"Nadra Card Centre Has Made The Process of Nicop Application Very Easy And Convenient For You."
While sitting in your home, you can get your Nadra Card application processed online. The only thing you need to do is to provide the required documents and pay the one-time application processing fee. Nadra Card Centre efficient team handles the rest. They work around the clock until your Nadra Card is delivered to your doorstep!