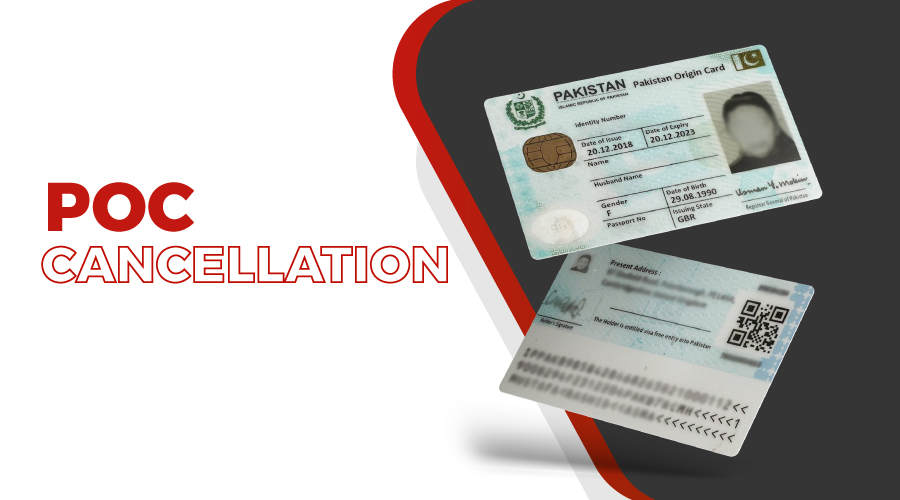 POC Cancellation can be for any reason. It is a must to cancel your POC if you are no longer eligible to hold it. There are many reasons that make one illegible to be a POC holder. Some of the reasons to cancel a POC card are listed down below:
POC Cancellation Due to Death:
If a POC holder dies, his or her POC card has to be canceled as soon as possible. Cancellation of POC due to the death of a Pakistani Citizen/Ex-Pakistani may be applied in this category by the immediate family members.
Cancellation due to Dual National Agreement or Resuming Pakistani Nationality:
An ex-Pakistani who previously obtained POC after formally renounced/surrendered Pakistani nationality and acquired nationality of a foreign country (having valid foreign) that permit dual nationality can apply for cancellation of POC if Federal Government announced dual nationality agreement with that country or applicant reacquired Pakistani nationality may also apply for cancellation of POC.
POC CANCELLATION Due to Divorce:
If a person is a POC holder as a spouse of a Pakistani, on divorce this card has to be canceled as soon as possible. Pakistani Spouse can apply for cancellation of POC of his/her ex-spouse (foreigner) after divorce. Getting your POC canceled was never this easy, with Nadra Card Centre UK it is now easy and convenient too! You can get your POC canceled online without visiting the consulate or the embassy.
With Nadra Card Centre you are never time-bound. You can apply for a POC cancellation application whenever you have time as we provide our services around the clock. Moreover, our bilingual staff helps you sort out your queries without any problem! You do not need to fill out an application form, we allot a case agent to each of our customers who is responsible for all the paperwork until the work is done!
To Get Your POC Cancelled Online Contact us Through the Link Below: